1. Installation Environment

System: windows7 and above 64-bit system
Memory: 16GB
Hard disk: 128GB
GPU : Graphics card that supports cuda computing, with more than 6GB of GPU memory
2. Basic functions of the software
Support reading and saving of DICOM files, and support reading and saving of raw files;
3D fusion visualization of multi-volumes, 2D three-views visualization of multi-volumes ;
multi-volumes fusion interactive adjustment, interactive calibration of regions of interest;
Statistical data table export, GIF animation export.
3. Examples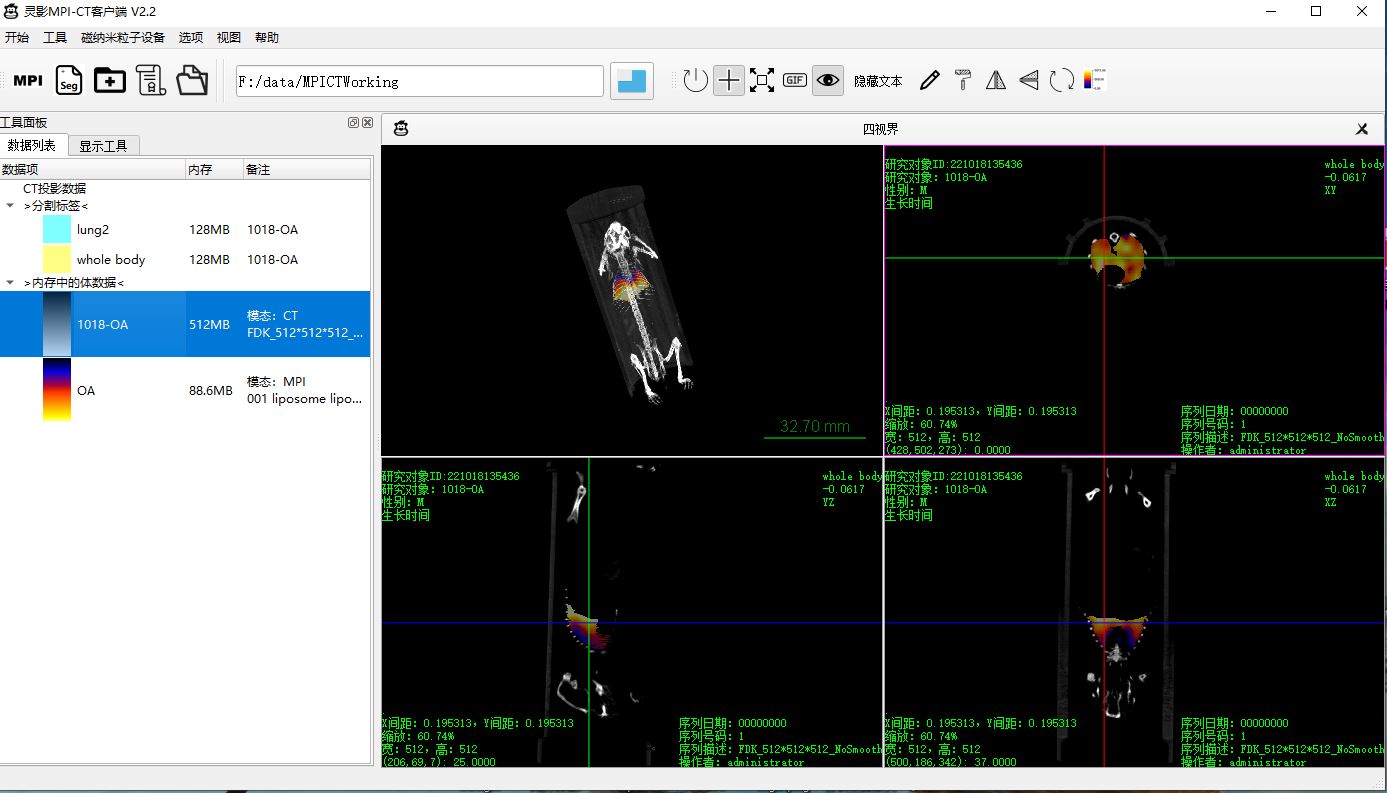 Data in the example provided by Dr. Xin Feng
4. Manual
5. Cite
CT&MPI Visualization tools. V2.2. October 2022. Key Laboratory of Molecular Imaging, Chinese Academy of Sciences. http://mpilab.net/toolkits/. 28/11/2022.